View Homes for Sale in this Area - Click Here
To View Any Home
Call Greg Covell
(604) 210-7751

 
View Places for Rent in this Area - Click Here
Mortgage Payments at Less than Rent?
Did you know that with prime rates at an all time low it is common for Mortgage Payments to be less than rent?
Call Greg at (604) 210-7751 to find out how to get into a home for MORTGAGE PAYMENTS THAT ARE LESS THAN RENT!
Dunbar Southlands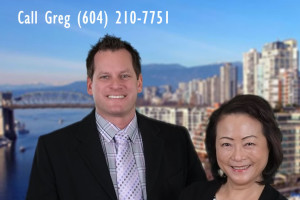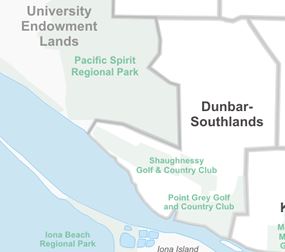 As its name suggests, this locality is in actuality two independent neighborhoods, each with its own unique identity. Dunbar, centered on Dunbar Street bounded by 16th Avenue and Southwest Marine Drive, is an attractive community of quiet, tree-lined streets, single-family houses, beauteous parks and a principal community centre. Southlands, south of Southwest Marine Drive in the low-lying expanse of the Fraser River floodplain, is undisturbed rural farmland where there seems to be more horses than people. No other Canadian city has country living so close to the city, just fifteen minutes from downtown. The area's general public greatly values its safe, green, village-like ambience and see this characteristic as what makes their community special.
Average home price $2.8M is 3,100 sq ft, has 5 bedrooms, and 4 bathrooms. Most built in 1976. Average rent for 1 bedroom den is $700 student rate.