View Homes for Sale in this Area - Click Here
To View Any Home
Call Greg Covell
(604) 210-7751

 
View Places for Rent in this Area - Click Here
Mortgage Payments at Less than Rent?
Did you know that with prime rates at an all time low it is common for Mortgage Payments to be less than rent?
Call Greg at (604) 210-7751 to find out how to get into a home for MORTGAGE PAYMENTS THAT ARE LESS THAN RENT!
Downtown Eastside Vancouver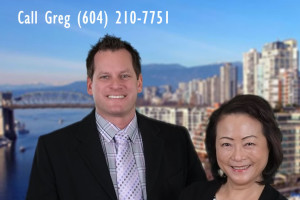 The Downtown Eastside has acquired a certain acclaim acr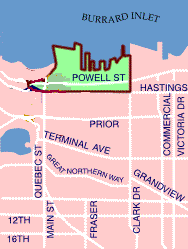 oss the country. It's been mentioned as the poorest postal code in Canada, and its difficulties with crime, homelessness, and substance misuse have been much talked about. But the Downtown Eastside is also a population rich in heritage, architecture, and diversity. Here is a down to earth view of the people, the streets, the residences and the atmosphere! The area – included by Main Street to the west, Burrard Inlet to the north, Hastings Street to the south, and Clark Drive to the east – is one of the most ancient areas in Vancouver. It is a community that seeks to maintain its respectability and develop its individuality as a crucial inner-city neighbourhood.
Average condo price $240K is 600 sq ft, has 1 bedroom, and 1 bathroom. Most built in 1979. Average rent for 1 bedroom is $900.