View Homes for Sale in this Area - Click Here
To View Any Home
Call Greg Covell
(604) 210-7751

 
View Places for Rent in this Area - Click Here
Mortgage Payments at Less than Rent?
Did you know that with prime rates at an all time low it is common for Mortgage Payments to be less than rent?
Call Greg at (604) 210-7751 to find out how to get into a home for MORTGAGE PAYMENTS THAT ARE LESS THAN RENT!
Hastings Sunrise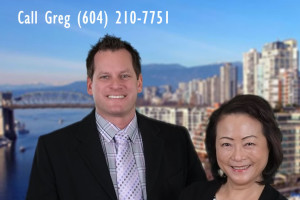 Hastings-Sunrise is a strong family-oriented community going from Nanaimo Street to Boundary Road, and from Burrard Inlet to Broadway. Th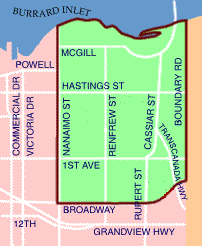 e neighborhood is most likely best recognized as the famous home of the Pacific National Exhibition. The locale will evolve into the city's second largest park – Hastings Park. In the course of the British Empire Games of 1954, taking place at Hastings Park, runners Roger Bannister and John Landy both finished the mile in under 4 minutes – a world first. A bronze statue at the intersection of Hastings and Renfrew commemorates their accomplishment.
Average home price $900K is 1600 sq ft, has 3 bedrooms and 2 bathrooms. Most homes were built in 1983. Average monthly rent for 1 bedroom is $650 .