View Homes for Sale in this Area - Click Here
To View Any Home
Call Greg Covell
(604) 210-7751

 
View Places for Rent in this Area - Click Here
Mortgage Payments at Less than Rent?
Did you know that with prime rates at an all time low it is common for Mortgage Payments to be less than rent?
Call Greg at (604) 210-7751 to find out how to get into a home for MORTGAGE PAYMENTS THAT ARE LESS THAN RENT!
Riley Park Little Mountain Vancouver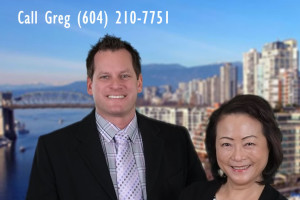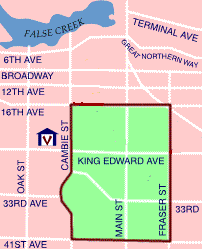 Located above Vancouver's topmost point, Riley Park-Little Mountain is home of Mountainview Cemetery and Queen Elizabeth Park. Denizens of this area – ranging from Cambie Street to Fraser and from Street 16th Avenue to 41st Avenue – live in houses beginning from mini-estates surrounding Queen Elizabeth Park, to simple bungalows east of Main Street Riley Park is also the home of Antique Row. Situated on Main Street, between King Edward Avenues and16th, this interesting shopping area is brimming with antique shops, unique 2nd-hand stores, and curio shops.
Average home price $785K is 1850 sq ft, has 4 bedrooms and 3 bathrooms. Most homes were built in 1973. Average monthly rent for 1 bedroom is $650 .