View Homes for Sale in this Area - Click Here
To View Any Home
Call Greg Covell
(604) 210-7751

 
View Places for Rent in this Area - Click Here
Mortgage Payments at Less than Rent?
Did you know that with prime rates at an all time low it is common for Mortgage Payments to be less than rent?
Call Greg at (604) 210-7751 to find out how to get into a home for MORTGAGE PAYMENTS THAT ARE LESS THAN RENT!
South Cambie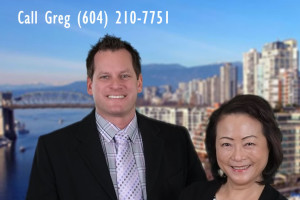 South Cambie's size and population make it Vancouver's littlest community.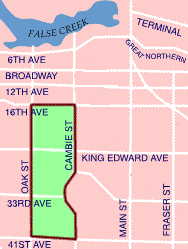 Sandwiched between Shaughnessy Heights, and Queen Elizabeth Park, this area is known for its many medical facilities including BC Women's Hospital and Health Centre and the BC Children's Hospital The site of South Cambie's community centre, Douglas Park, was at one time a logging camp and later a market garden.
Average home price $912K is 1800 sq ft, has 3.5 bedrooms and 3 bathrooms. Most homes were built in 1987. Average monthly rent for 1 bedroom is $1,500 .