View Homes for Sale in this Area - Click Here
To View Any Home
Call Greg Covell
(604) 210-7751

 
View Places for Rent in this Area - Click Here
Mortgage Payments at Less than Rent?
Did you know that with prime rates at an all time low it is common for Mortgage Payments to be less than rent?
Call Greg at (604) 210-7751 to find out how to get into a home for MORTGAGE PAYMENTS THAT ARE LESS THAN RENT!
Sunset Vancouver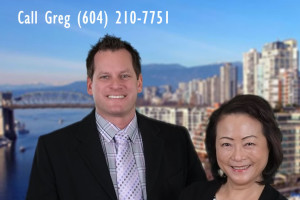 Sunset, located on the city's sunny southern slope, stretches from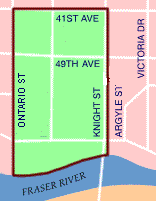 41st Avenue to the North Arm of the Fraser River, and from Ontario to Knight Street. It is home to the Punjabi Market shopping neighborhood on Main Street and to a well-established, single-family oriented locality. Originally known as South Vancouver and locally as South Hill, the area's extant name dates from 1967, following the naming of Sunset Nurseries, Sunset Park, and the Sunset Community Centre.
Average home price $900K is 2100 sq ft, has 5 bedrooms and 3.5 bathrooms. Most homes were built in 1981. Average monthly rent for 1 bedroom is $800.